A Family's Journey to Simple Frugal Living and Cooking.

Frugal living can be fun.

Although born out of desperation, it became one of my passions.

I love the freedom it gives me. Freedom to be home with my children and freedom from financial burdens.

Are you struggling to make ends meet or just desperate to be at home with your children?

Then you too can learn how to live frugally. Through careful budgeting and planning, Frugal Living became a way of life for us. Hey, if I can do it, so can you!
Let me help you on YOUR journey to Frugality.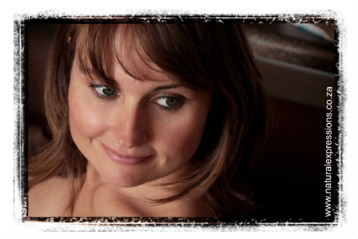 Hello, my name is Ray-Anne. In this website I will help you achieve this lifestyle, whether it is through
OR just by giving you a bit of encouragement when times get tough and financial difficulties get you down, as it will from time to time.
You can find all this and more in this website, which I especially dedicate to you, who just like me, want only the best for your family,
to be at home with your children
and make every cent count!
The Frugal Living Blog keeps you up-to-date with all additions and changes to the frugality-for-today.com Website. Subscribe here.
We all need a bit of encouragement. Live 4 Today is a FREE e-zine that provides you with frugal tips, recipes, reminders and encouragement...much needed in today's fast paced, instant cash society.
Site Map for frugality-for-today.com
Seeing immediate results can be a great motivator! Follow these cost cutting tips and give your frugal life a kick start...
A family budget is as good as YOU are able to stick to it. Not sure where to begin? Then you're at the right place, let me show you how...
What's the frugal shopper's secret? Simply put... smart shopping! Here's how..
Frugal living is possible at any age. Be a frugal retiree, let me show you how to live simply and simply change the way you live...
Free printables to help smooth out your frugal journey. You'll find budget sheets, meal planners and more....
Need some frugal gift ideas? Give gifts that say "I thought of you when I made this" and make your gift giving unique and above all... frugal!
Have a frugal Christmas this year and enjoy the festivities without breaking your bank balance.
You don't have to spend a lot of money on beauty products and potions in order to look good. Just invest a bit of time in yourself...
Diets are expensive! But there <B>is</B> a cheaper way....
Using medicinal herbs before you run to conventional medicine is not only possible but also the more frugal option, here's how...
A bit of fun doesn't have to cost much. Let me show you how you can have some frugal fun....
A treasure of frugal discoveries to help ease your frugal journey.
Make your own cleaning products and learn how to remove stains, cheaply and effectively.
Easy frugal lifestyle solutions, ideas and thoughts for the kitchen
A baby can potentially cost a lot of money but through careful budgeting and planning, the new addition to your family doesn't have to cost you a fortune...
A kids Pirate party on a small budget.
There are so many work from home opportunities out there but which one is right for you?
Home School life fits beautifully into our frugal lifestyle. You can make it work for you too...
The Frugal Gourmet, through careful meal planning can still give her family healthy, delicious meals. Here's how...
Eating frugally doesn't mean bland and uninteresting! No way! Here are some of my family favourite cheap recipes.
Don't know how to make a white sauce or Bolognaise sauce? Let me show you how...
Don't have the energy or time to cook tonight? Well then this page is for you...
Buy in bulk and freeze what you can. So what food can be frozen....?
What's on the Frugal menu? Let me take the "planning" out of your meal plan. This is what my family will be having for dinner this month...
You've reduced your spending...why not also reduce waste at home? Learn the basics of green living here....
When growing vegetables you don't need to be a seasoned gardener. Growing your own vegetables is not only cost effective but also very rewarding.
Planting herbs can be very rewarding and is easier than you think.
Herbal teas can be very refreshing but it is also very healthy! Learn how to make your own by using tea herbs....
Coping during tough times can be hard...here are some words of comfort and advice to help you cope ...
Take back control of your finances, time and attitude....here's how.
Frugal living entails cutting costs and living within your means but can you overdo it....?
Do you have a frugal idea you would like to share with others, then you have come to the right place....
Free printables to help smooth out your frugal journey. You'll find budget sheets, meal planners and more....
Let me tell you a bit about myself.
If you have any suggestion, comments or questions, which will help improve this Website, then I would love to hear from you.
Our Disclaimer
Would you like to share your knowledge about frugal living? Great, find out how you can submit your story or tip here.