Back to Basics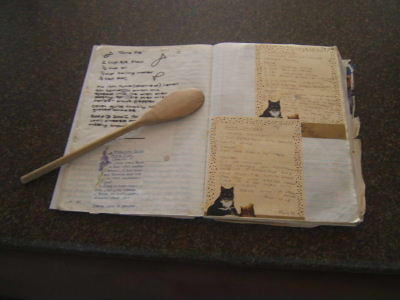 I won't assume everyone knows how to make a white sauce or Mac and cheese or knows how to scramble an egg and make Pizza or Pancakes from scratch.
Although all of us know how to eat....
.... not all of us know how to cook.
My mum always used to say, if you can read,then you can cook, so here are a few basic recipes to help you get started...
BASIC BOLOGNAISE SAUCE (freezes well)
I often double this recipe so that I can freeze half and use it on days when I really don't feel like cooking dinner.
500g mince
1 x 410g tinned tomato and onion mix
2 tsp crushed garlic
2 grated carrots
200ml stock or white wine
7ml dry sweet basil
25ml brown sugar
Brown the mince in a bit of oil, breaking up any lumps with a fork. Add the carrots and cook for 5 minutes. Add the tomato and onion mix, wine, sweet basil, sugar and season to taste. (You could also add a dash of fish sauce instead of salt). Reduce the heat and simmer for 30 minutes. Thicken the sauce with a bit of corn flour (corn flour mixed with a bit of water to a smooth paste). Serve with spaghetti and sprinkle cheese on top.
TOMATO PASTA SAUCE
Delicious on its own with any pasta of your choice or slightly thickened, as a Pizza topping.
30ml oil
4 tomatoes, peeled and chopped and 1 onion, finely chopped
OR 1 tin tomato and onion mix
10ml fresh, crushed garlic
30 ml Home-made tomato sauce
5ml sugar
10ml mixed herbs or dried basil
1 bay leaf
Fry the garlic and onion in a frying pan until translucent. Add the tomato, sugar and herbs and cook it for a further 10 minutes.
For something more substancial, yOu can add fried bacon bits or cooked minced meat to the sauce and serve it with pasta of your choice.
If using the sauce on pizzas, then you will need to thicken the sauce slightly with a bit of corn flour. Start off by mixing a heaped tbsp of corn flour with a little bit of water and add it to the sauce. Cook it for a further 5 minutes. If you think it needs further thickening, then you can add more cornflour but be careful not to overdo it.
BASIC WHITE SAUCE
The secret to a good white sauce, I have found, is brisk whisking with a wire whisk.
1 tbsp butter / margarine
1 tbsp flour
1ml Salt
500ml milk
Melt the butter in a saucepan, add the flour and salt and mix with a wooden spoon. Do not remove the mixture from the heat. Slowly add milk whilst whisking briskly. Continue whisking until sauce has thickened.
To make Mornay sauce add a 3/4 cup of cheddar cheese and 1/4 tsp of mustard powder to the sauce.

SCRAMBLED EGG
6 eggs
100ml milk
100g grated cheddar cheese
Salt and pepper to taste
Beat all the ingredients together. Pour a little bit of oil in a frying pan and pour the mixture into the frying pan. Stir continuously over low heat until cooked. Serves 3-4
MASHED POTATOES
6 large potatoes, cooked - remove skin and mash with a fork
1 Tbsp margarine or mayonnaise
1/2 tsp salt
1/2 tsp garlic (optional)
1 cup warm milk
Mash all the ingredients together. For an even smoother texture use a whisk or electric mixer.

MACARONI AND CHEESE
My family loves this because I place the macaroni in individual fireproof dishes. Mine will have tomato and onion slices added to it and my husband's will have fried bacon or ham added.
300g macaroni
500ml grated cheddar cheese
60g margarine
5ml dry mustard powder
2 tsp crushed garlic
1 finely chopped onion
3 eggs, beaten
300ml milk
100ml dry bread crumbs
Cook the macaroni according to the instructions on the pack and drain. Mix half the cheese with the macaroni and place it in an ovenproof dish. Heat half the margarine in a frying pan and fry the onion and garlic until soft. Add the onion with the eggs to the milk and mix well. Pour it over the macaroni. Combine the remaining cheese with the bread crumbs and sprinkle it on top. Place small pieces of the remaining margarine on top and bake for 35 minutes at 220deg celsius.
COTTAGE PIE
30ml oil
1 finely chopped onion
500g mince
1 x 40g packet of beef and vegetables soup powder (mixed with 200ml water)
20ml Worcester sauce
25ml chutney
150g frozen mixed vegetables
5 x potatoes, cooked and mashed
Heat the oil in a frying pan and fry the onion until soft, add the mince and brown well, breaking up any lumps with a fork. Add the soup mix and rest of ingredients. Bring to the boil, reduce heat and simmer for 8 minutes. Spoon mince into an ovenproof dish and spoon the mashed potato over. Bake for 30 - 40 minutes at 180deg celsius.


Return from the meal basics page to the Frugal Living Home Page