Take control of your time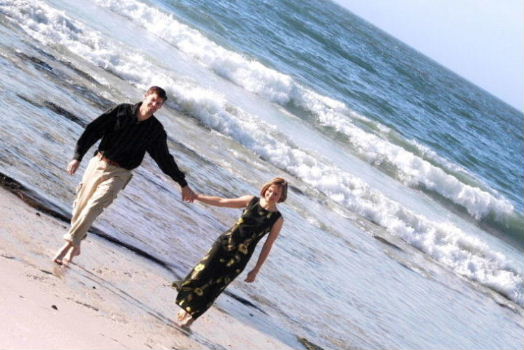 Someone once jokingly said "God has assigned certain tasks for me to complete in my lifetime. Right now I am so behind, I will never die"
Ha Ha :-).....
..... but jokes aside - sometimes we seem to be so busy and often at the end of the day we feel almost out of breath from all the running around.
What can be even more frustrating is that at the end of the day, after all your running around, that you find not much was actually achieved.
How do we lose time then?
and
How can we find the time and use it wisely...?
You can do it through:
Time management
It is very important to plan your week or month. Make careful notes of what needs to be done weekly and monthly. Then sit down once a week and plan your week ahead.
List items that occupy your time according to importance then set aside a specific time during your week to complete these tasks, starting with the most important tasks first.
Plan your meals for the month

and buy all your groceries once a month (freeze bread, milk and cheese) - this will not only save you time as you won't be making so many trips to the shops, but you will also save money and fuel. Sometimes when I have to make an extra trip to the shops, my kids would each end up with a juice or chocolate - And you know.....it all adds up.

Double up on cooking and freeze half for later.
Group together activities and tasks that you have to drive to, by area and then do these activities on the same day. For example, if the library and shops are situated in the same area, then group your library and shop visit together.
Set aside one day a month to sort out accounts and pay bills.

If you haven't already done this, switch to on-line banking and pay ALL your bills electronically.
Stop time thieves

What steals your time?
Is it:
Phone calls ;
Surfing the Net ;
Social Websites ;
Emails or
Computer Games?

Set aside an hour of your day for these "time thieves" and then make sure you are disciplined enough to leave them alone after that. And you don't have to spend time on all of them on one day - perhaps Surf the Net and check your Emails on Mondays, Social Websites on Tuesdays, Computer Games on Wednesday and Fridays etc.


Worried about finances?

"Which of you by worrying can add one cubit unto his stature?" Matthew 6 verse 27

Take charge of your finances by being a good steward of your money.

Commit our concerns to the Lord, leave it at the foot of the cross and continue in victory.

"Every word of God is pure: he is a shield unto them that put their trust in him" Proverbs 30 verse 5




Waking up too late?

The early bird catches the worm and an early mommy can get things ready in good time.

I hate being rushed.

It puts me in an instant bad mood.

I end up doing things rush-rush and often end up forgetting half of what I wanted to do or take with me should we go out somewhere.

Getting up earlier means I am calmer and definitely more in control of the day ahead.

Happy Mommy = happy family ;-)
Keep a diary
I write everything down but to have lots of little notes posted all over your fridge or just left somewhere where little hands can get hold of it - is no good.
Don't fool yourself
There is no such thing as "organised chaos".
I keep a diary and write everything in my diary:
Chores ;
Appointments;
Play date;
Reminders;
Notes to myself for the week;
Phone numbers not listed on my mobile phone ;
Birthday reminders &
Outings.
Prioritise your day
Divide your day into:
Me time;
Chore time;
Work;
Family time &
Outings.
Dedicate the time allocated to those things and don't be tempted for example to look at your emails during family time or paint your nails when you should be cleaning the kitchen.
Try to concentrate on one task at a time - in order to make sure you give it your undivided attention and do it properly.
My pet hate - and my husband will tell you this too - is a job half done. If you can not do a job properly, then just rather leave it! A job half done just creates more work as you will end up having to do it all over again - and this time properly.

Team Effort
That's the key.
Everyone at home must help out.
You will save time even if it is just that your six year-old helps out by folding socks and unpacks the dishwasher, your husband takes the kids to school in the mornings and your three year-old packs his own toys away.
You could also join a lift-club at school and so free up more time that way.
---

I find that knowing what needs to be done and ticking it off one by one, leaves me with a sense of accomplishment.
Like I have achieved something at the end of the day.
Go on, take back control of your time!


Return from the control your time page to the Frugal Living Home