Hot Chocolate Spoons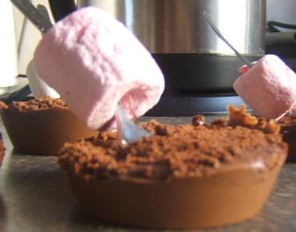 This unique Christmas gift is one of my personal favourites. Each spoon makes a delicious cup of real hot chocolate.
Ingredients: 1 Packet of marshmallows (optional),
plastic, wooden or stainless steel teaspoons
3 - 4 x 100g chocolate slabs
Small tin of Horlics or Milo powder
Melt the chocolate slowly in a bowl placed over a simmering pot of water.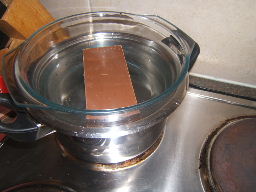 and pour it into greased muffin tins or paper cupcake cups,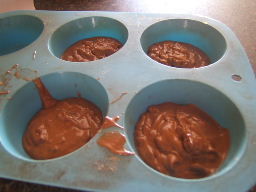 sprinkle a heaped teaspoon of Horlics or Milo on top of the chocolate and let it cool slightly.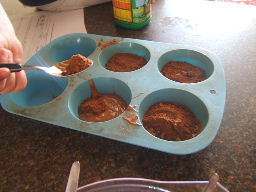 In the mean time, push the spoons through the marshmallows and set it aside BR>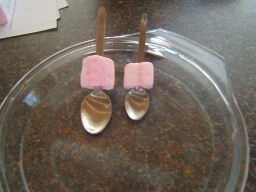 and carefully push the spoons into the chocolate.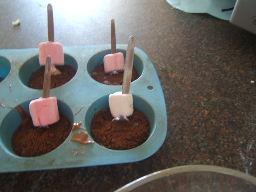 Leave it to cool completely and wrap your hot chocolate spoons in cellophane for a very unique Christmas gift.
---
Return from hot-chocolate page to the Frugal Living Home