Money saving strategies for frugal living.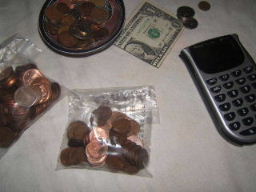 Many of the following money saving strategies seem like they are "basic common sense". I'm not trying to insult your intelligence but sometimes we would actually miss what's right in front of us if someone hadn't pointed it out.
These money saving strategies and frugal living tips are general tips but should you be looking for something more specific, I have also included strategies for reducing your electricity costs and ways to save money, further along in this website.
GENERAL COST CUTTING TIPS
Accept second-hand clothing from friends and family.

I love receiving second-hand clothing - often there is absolutely nothing wrong with the clothes and it didn't cost me a dime!

What I don't need or like, I usually donate to a local charity.

Cancel mag subscriptions.

I love reading through a magazine every now and again but let's face it, it IS a luxury item. If you really can't do withoutit and you have a few friends who also enjoy the same magazine - why not club together and buy one magazine between you? That wayyou still get to read you favourite mag but at a discounted price.

Cancel Cable TV.

Just like a magazine subscription, this too is a "really nice to have" but sadly something we can do without.

Do it yourself around the house.

Wash your own car, cancel your gardening service and mow the lawn yourself and if it needs fixing and you're able to, fix it yourself. You'll save yourself a pretty penny each month and since you will also be cancelling your gym contract, you'll need the exercise!

Stay at home.

Instead of going to the cinema, followed by candlelit dinner at your favourite restaurant, eat in! Rent a DVD and enjoya home cooked meal by candle light. This will save you money on travel and restaurant costsand when things get a little romantic, you won't have a long way to go!.

Cut down on household chemicals.

Try a more natural approach. Instead of using your usual household cleaning products use alternatives like lemon juice,toothpaste and bicarbonate of soda.

Save petrol/gas by accumulating your errands and doing it all on one day.

If I need to go grocery shopping, for example and I know that my son has a play date on Wednesday,then instead of going shopping on Monday, I'll wait until Wednesday, when I know I'll be out andabout anyway!

Stop Bookclub & join the Library.

This doesn't cost a cent and there is an endless source of free books for you and your kids. Some good libraries even stock DVDs as well.
---
I didn't grow up in a particularly wealthy family but somehow never felt that I lacked in anything - in fact for a long time I thought we were quite well off!
My dad was a banker and believed in strict budgeting and living according to your means. I can still hear him say "if you can't afford it, you cannot have it".
Even though some of it stayed with me over the years, I suppose society and its "easy" ways of getting what you want NOW and paying later (and boy do you pay!)took its toll and I have had to retrain myself and wean myself from all my "bad" habits.
Not only have I learned the above mentioned basics but I've also found ways to reduce my electricity bill, and found ways to effectively save money. To top it all I've also become quite the frugal shopper!

Return from money saving strategies page to the Cost cutting tips page Return from money saving strategies page to Frugal Living Home Page