How to Grow Herbs
Oregano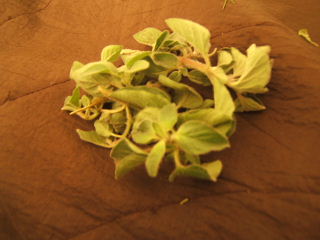 Oregano is best grown from cuttings. Pull your cuttings off the mature woody stems, dip the ends into a bit of hormone growth powder and plant them in wet sand. Make sure the sand is well drained.
Normally your Oregano plants only need watering once a week but during hot weather you can water it twice weekly.
Oregano is a great companion for your green peppers, paprika, brinjals and green beans.



As a Kitchen Herb

Oregano tastes good in most dishes, from pizza, pasta, meat and fish dishes to stir fries and soups.


As Medicinal Herb
A sprig of Oregano will help ease toothache, sweeten bad breath and clear mouth infections.


If you enjoyed this page, then you may also want to learn how to grow your own
Chives ,
Mint ,
Paprika ,
Parsley ,
Rosemary ,
Thyme and
Lavender.


Return from Oregano Page to the Growing Herbs Page

Return from Oregano Page to the Frugal Living Home